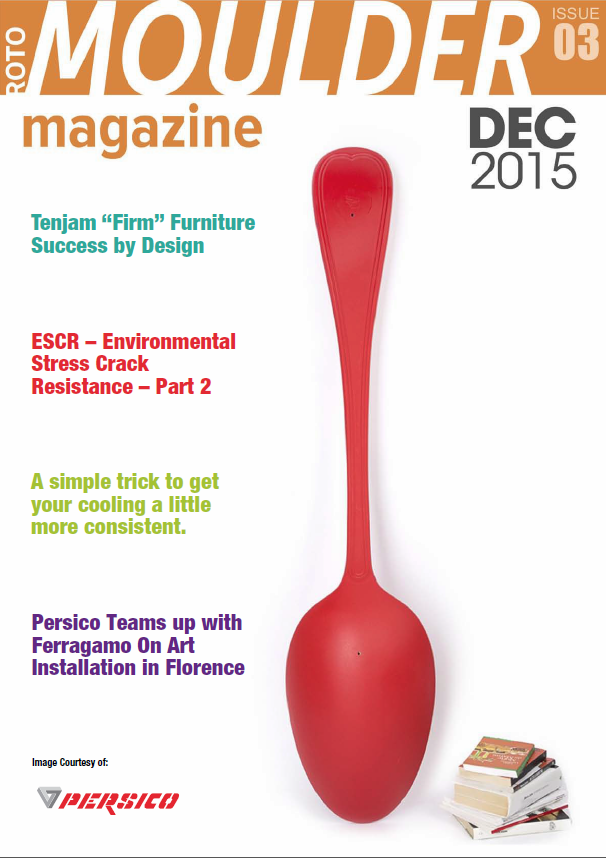 Check out our last issue!
In this issue of Rotomoulder Magazine we have a great combination of technical and design articles for you to enjoy.
This edition's sponsor, Persico highlights a fantastic design story! Sixty-three rotomoulded regenerated plastic spoons, each one-and-a-half metres high, embellishing the façade of a stately Florentine hotel. These are some of the striking elements of a new art installation, "Spoon, I Eat Earth", by the Italian architect and designer Simone D'Auria. The work is currently on display at the Gallery Hotel Art in Vicolo dell'Oro, a short distance from the famous Ponte Vecchio (Old Bridge) in the centre of Florence. Click here to read more!